Episode n°2 – Gaya Feldheim Schorr & Luke Darlison (english version)
In this episode, Israeli singer Gaya Feldheim Schorr and British guitarist Luke Darlison invite us to dive into their musical universe of free improvisation on some chosen poems of the author and poet e.e.cummings.
---
Poems (e.e.cummings)
the first of all my dreams was of
a lover and his only love,
strolling slowly (mind in mind)
through some green mysterious
land until my second dream begins –
the sky is wild with leaves; which dance
and dancing swoop (and swooping whirl
over a frightened boy and girl)
but that mere fury soon became
silence:in huger always whom
two tiny selves sleep (doll by doll)
motionless under magical
forever falling snow.
And quickly this dreamer wept:
and so she quickly dreamed a dream of spring
– how you and i are blossoming
---
love's function is to fabricate unknowness
(known being wishless;but love,all of wishing)
though life's lived wrongsideout,sameness chokes oneness
truth is confused with fact,fish boast of fishing
and men are caught by worms(love may not care
if time totters,light droops,all measures bend
nor marvel if a thought should weigh a star
—dreads dying least;and less,that death should end)
how lucky lovers are)whose selves abide
under whatever shall discovered be)
whose ignorant each breathing dares to hide
more than most fabulous wisdom fears to see
(who laugh and cry)who dream,create and kill
while the world moves;and every part stands still:
---
if i love You
(thickness means
worlds inhabited by roamingly
stern bright faeries
if you love
me) distance is mind carefully
luminous with innumerable gnomes
Of complete dream
if we love each (shyly)
other, what clouds do or Silently
Flowers resembles beauty
less than our breathing
---
when god decided to invent
everything he took one
breath bigger than a circustent
and everything began
when man determined to destroy
himself he picked the was
of shall and finding only why
smashed it into because
---
Interview (english version/version française)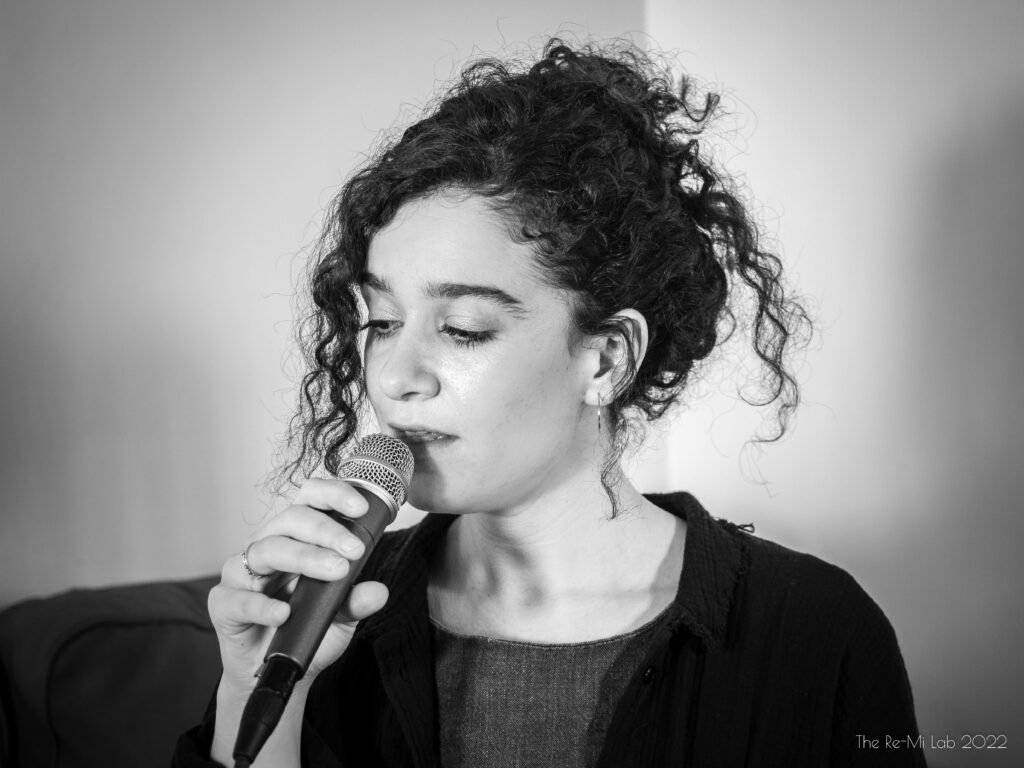 Can you introduce yourself? Where do you come from ? What is your musical background ?
Gaya:
Hi 🙂 I'm originally from Tel Aviv and came to Marseille after living in New York for a long while. I mostly play jazz and improvised music, but also love to play whatever songs I find beautiful regardless of genre. I love to bend and twist existing musical materials and try to make them my own, and was always drawn to the more obscure /mysterious / unknown repertoire, trying to illuminate forgotten artists or songs (for example my album featuring compositions and texts by Connie Converse, a singer songwriter who disappeared in 1974 never to be found).
Luke:
I moved here from the UK but I have a quite a mixed background. My mother is
Indian, my father is English, and I grew up in the Middle East. This background has given me a healthy interest in world music, and since studying composition at conservatory I have been involved in musical projects from different parts of the world. Most recently I have worked with an Indian classical singer and a Klezmer band, and I'm really interested in the music from the Balkans and the Middle East. I have been playing Jazz and listening to a lot of Classical music and metal since I was a teenager too!

How did you come to live in Marseille ?
Luke:
The weather, my girlfriend and Brexit!
Gaya:
Mmm a combination of falling in love with someone in another continent + Covid apocalypse in NY (with Trump as the « responsible adlut") + wanting to live again on the Mediterranean sea and feel the sun on my face.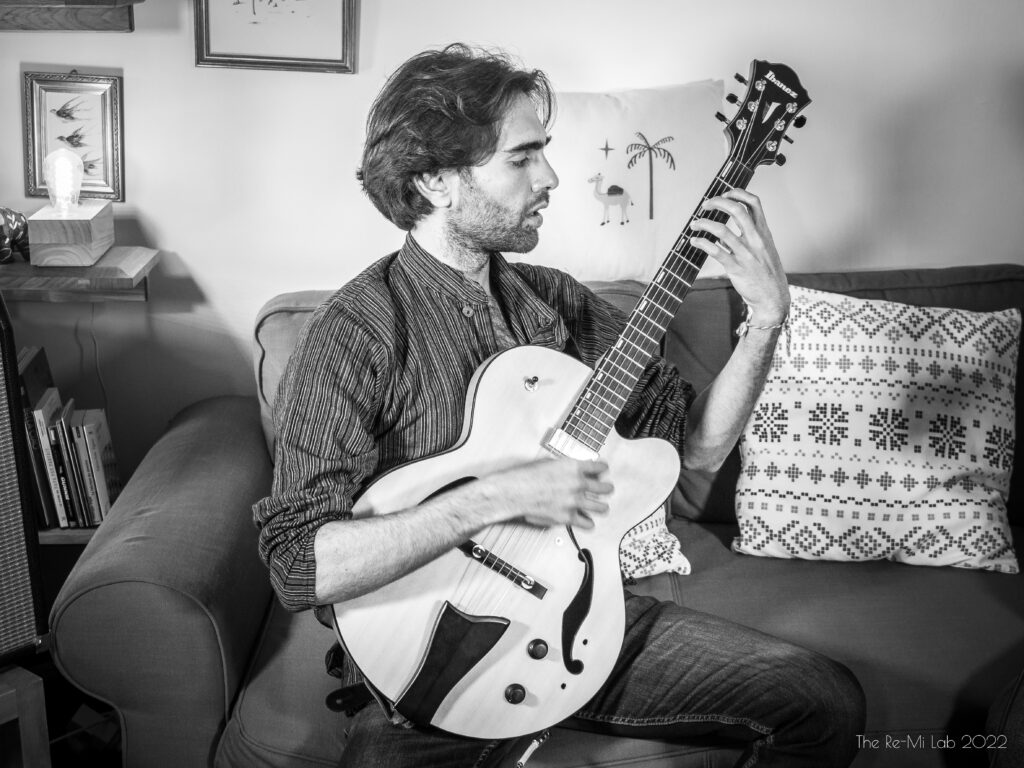 How did you end up playing music together ?

Firstly, we met at La Plaine on a sunny day, then started hanging out and playing some standards together. Since we're both interested in writing and playing music outside the bounds of straight-ahead jazz, we started talking about doing more original music very soon after we met.

Could you explain the process behind the pieces you recorded ?

Once when we were hanging out and playing some tunes we discussed the idea of setting the poetry we like to improvised music. This is something we had both begun doing independently of each other before we met, so it felt very natural for us to just start experimenting with the idea then and there.
We made a little phone recording of that first session, and Luke later transcribed one of the pieces from the recording. We then worked on that transcription together in order to give the piece a more definite form, turning it into a more complete composition. This process led to the first piece of this video. For the other pieces, we tried to recapture the spontaneous spirit of the first tune we recorded. These are therefore completely improvised.

What brought you to mix poetry, jazz and improvised music ? Is it something you do often ?

We like improvising with text because the form of the poetry provides the sole limitation on the music that comes out. The poem is the form of the piece. There are no other limitations in this method (we are not limited to any particular tonality, rhythm or texture for example), enabling us to be free, but always in the context of the framework of the poem in question. It's something we do often but not often enough!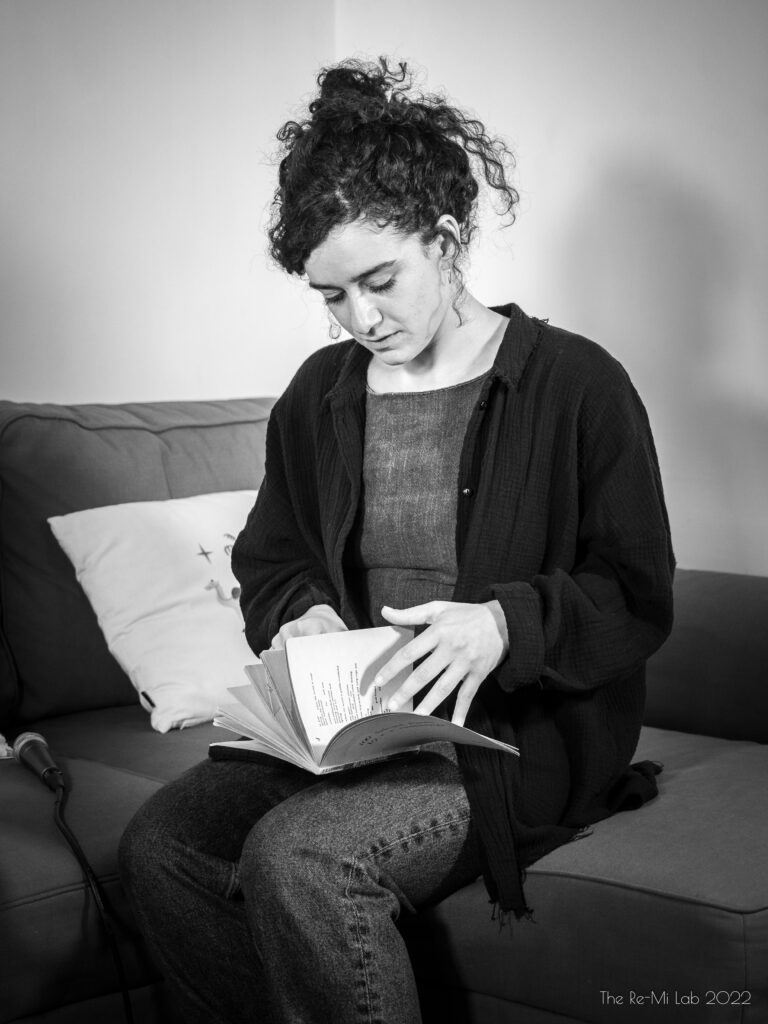 Why e.e.cummings and these poems in particular ? Anypersonal resonance ?

He happens to be a favorite of both ours! We both brought copies of his poetry with us to Marseille so it seemed fitting to use his poetry for this project. He also plays with form in an interesting way – His poems often have an irregular metre, if they have any at all, he cuts his phrases at unusual junctures and his sense of humour is at once cynical and childlike. He's also a hopeless romantic and speaks of love tenderly and in reference to the seasons, especially spring. We find that all these characteristics provide a rich and inspiring basis for improvisation.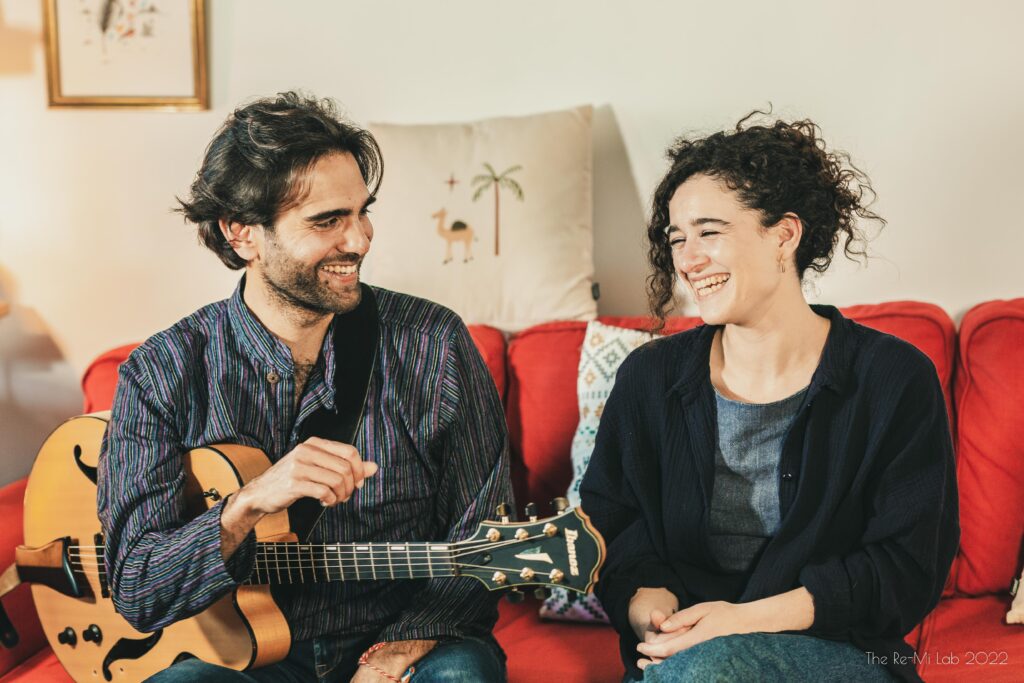 Un message pour nos lecteurs/auditeurs ?
Thanks for taking the time to listen and read, and we hope that what we do speaks to you. We wish you a beautiful spring!

Thanks so much for participating in this recording project. See you soon on stage !
Gaya:
album: https://gayafeldheimschorr.bandcamp.com/
website: www.gayafeldheimschorr.com
Instagram: ga__ya__fs
Luke:
https://lukedarlison.wordpress.com/
Instagram: lukelikesmusik